Natasha's What's New Index (current)
This Issue
** (out of print)
Spring 2001 **
Fall-Winter 2000-01 **
Summer 2000 **
Spring 2000 **
Winter 99-2000 **
Fall 99 **
summer 99 **
May, 1999 **
April, 1999 **
March, 1999 **
February, 1999 **
January, 1999 **
Nov - Dec, 1998 **

Now Showing

Impressionism Abroad: Boston and French Painting

Norton Museum, Palm Beach, FL
19 November 2005 -- 5 March 2006
Explores the influence of the French Impressionist painters on Boston's artists and collectors during the nineteenth and early twentieth centuries. The exhibition, drawn largely from the Museum of Fine Arts, Boston (USA), will tell the story of Boston's early recognition of and enthusiasm for the work of the Impressionists and the French Barbizon School, in particular their landscape painting. Work by American artists such as William Morris Hunt, John Singer Sargent and Childe Hassam will be placed alongside paintings by Claude Monet and Camille Pissarro as well as earlier French painters such as Jean-Baptiste-Camille Corot and Jean-François Millet, who they also admired and emulated. (Go to)

Sarah Bernhardt: The Art of High Drama

The Jewish Museum, New York
December 02, 2005 - April 02, 2006 (Go to)
An aptly titled exhibition for a remarkable woman. See Srah Bernhardt at the JSS Gallery (Go to)


Ode to Sargent


Two works I thought you might find interesting:


Cecil Beaton's The Wyndham Sisters (go to)


Noman Rockwell's Picasso vs Sargent (go to)



Martin Kilner
9/27/2005


Just thought this looked intresting, John Young Hunter, a friend of Sargent from the Royal Academy Days, Magic! (go to) here is one on ebay today (go to) and here, a georgeous sunset painting!...and portraits (go to).


Francesca Miller
9/27/2005


Here is a lovely photo of the older but still handsome JSS. (Go to)


And how about this painting called Incensing the Veil which was inscribed to Dr Pozzi. (Go to)

Mike Pieczonka
10/4/2005


I had a sec today and think I've got what you want... [Madame X with her dress strap off] It's incredible what a different statement the painting becomes when you change just that one strap!! It's no wonder he was chased out of Paris really! (Go to)

The Architect's Ghost
The Boston Globe
William Morgan
9/11/2005

Guy Lowell

, one of the quintessential gentleman architects of the American Renaissance, is best known for his 1907 design of Boston's Museum of Fine Arts on Huntington Avenue. But the well-connected Lowell was also the designer of choice for elegant country estates around Boston and on New York's Long Island.(

Go to

)

Artist's children chronicle his work at Weir Farm


Ryan Jockers

The Advocate

September 22, 2005

(. . .) Sperry Andrews and his wife, Doris, who died two years ago, are credited with saving [J. Alden Weir's] farm from development and getting it designated a national park 1990. [John Singer Sargent

visted Weir there around 1919

.] It is the only national park in Connecticut, and the only one in the nation dedicated to American painters.

The artist J. Alden Weir bought the farm, then 153 acres, in 1882. For 30 years, it inspired him and his Impressionist friends, a group including Childe Hassam and Albert Pinkham Ryder. (

Go to

)

Betty Goldman
9/30/2005


I did read, from what I thought was an accurate source, that the father [of Harry Elkins Widener of Harvards Memorial Library] also died on the Titanic. I have found two websites, the first of which is not very clear regarding the fate of the father (Go to)
Natasha's Blog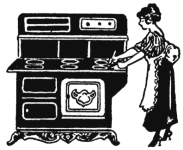 9/30/2005

The most important thing that's happened since the last addition of the co-maniacs is the continuing improvement of the Museum of Fine Arts, Boston website. These guys just continue to blow me away with what they are doing.

If you haven't noticed recently they have gotten much better and larger images of their artwork on line. The effect of this, of course, is quite profound in understanding just how amazing John Singer Sargent's art really is.

The images of his watercolors at Carrara, for example, are larger and more detailed. Others have been vastly improved such as Tents, Bailleul. The images of his oils such as the Boit Daughters show more of the difference in the darker shading. Along with perennial favorites such as Mrs. Fiske Warren (Gretchen Osgood) and Her Daughter Rachel have all been vastly improved.

Studies from both mural projects continue to be added to their database with images of such a size and clarity that it takes your breath away with appreciation -- an understanding that these are quite amazing pieces of art in and of them self. You can look at something as simple as hands for Sorrowful Mysteries or ponder the force of Falling Figure of Gog and Magog, they all just keep coming.

The MFA is at the top of my most favorite people!
9/27/2005
As I stand here at the stove cooking up things for you, it is close to midnight and I haven't had dinner myself -- I haven't even had lunch. I have been working frantically trying to get this new addition published. And I got to tell you -- I am not good at meeting deadlines.

A lot has happened over the summer but I'll have to come back to that subject a little bit later. In the mean time I want to let you know about two new children of mine -- that is in the sense of virtual children. Actually I am the godparent since I didn't have anything to do with them directly, but in both cases I am quite fond of the parents whom have brought these new children into this virtual world. Both are still very young and have a lot of growing to do, but I am never the less as proud of them as any godparent would be. There is a lot of promiss in both of them.

The first of these is given the name of www.williamranken.org and he is the child of two of my dear friends Wendy & Gordon Hawksley. In their excitement at birth they wrote me and said "We have just put a few nominal pages on . . . The real website is still under construction as we are still researching family records."

Many of you will remember my small modest chapter to Rankin which is here (go to)

The second of my godchildren is called www.LaGandara.fr and his mother is my good friend Xavier Mathieu who lives in France. In fact the announcement just arrived today - here, let me read it to you:

"For years, the Antonio de La Gandara family has been active in promoting his memory and we finally have a website dedicated to him."

Most of you will remember my modest page on La Gandara which is here (Go to).
I could not be more proud of each parent! And just like a godparent, I look forward to the rewards of playing with their children and not having to worry about raising them or changing their diapers!



Matt Davies
9/27/2005

As you can tell, I'm on an art kick again. I know along some of the Sargent works you have posted photographs of the sitters as additional documentation. With that in mind:
This photograph appeared in a 1904 issue of Munsey's Magazine and is captioned "MIss Pauline Astor, the only daughter of William Waldorf Astor, the American millionaire who renounced the United States to become a British subject. (
Go to
)
Attached is a photograph of the Countess and Maynard that appeared in a 1906 issue of Munsey's Magazine (
Go to
)
A lady to whom we keep returning . . . Lady Decies. Attached is a photograph of her from an issue of Munsey's Magazine in 1899, when she was Mrs. John Vinton Dahlgren. (
Go to
)