Just Blotted
New Since Last Update
11/12/2004
Three Weeks in the making
And it will only take you two minutes to surf -- if that; but that's what it's all about, to let you digest an incredibly significant amount of information quickly. This has been something I have been striving for -- to be able to let a person surf multi-dimensionally. What I have for you today is one of the most significant moment's in the world of Sargent.
In 1986 two institutions put together one of most historically significant exhibition since Sargent's death. It is hard to pinpoint a moment in time that equals the quantum jump in understanding and appreciation that took place as a result. Included in this are some new Sargent paintings and drawing which are new to the JSS Gallery.

John Singer Sargent, An Exhibition -- Whitney Museum, NY & The Art Institute of Chicago 1986-1987 (go to)

Christies Offering
Sir Charles Macpherson Dobell, 1919, Novermber 19th (go to)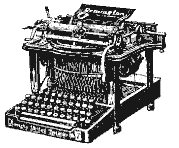 Letters to the Editor
Todd Milligan
10/29/2004
I was wondering what you knew of the Sargent painting completed in 1875 entitled "Resting"? (go to)
[Also were you aware that Sargent was copied] by none other than Sir Winston Churchill? (go to)
Colleen Kollar Zorn
10/29/2004
This work is currently offered for sale by A.J. Kollar Fine Paintings, Seattle, Washington. (go to)
Allison
10/29/2004
I spent the entire lazy day on your site and am glad for having done so. (go to)
Francesca E Miller
10/29/2004
I've always loved JSS but even more since I got involved with your gallery. It is the most exciting thing on the net. I am in the process of polishing my first manuscript, a strange romance in Boston in 1880. Linda was my editor and pushed me along the way. I never would have met her if it wasn't for you. I'll keep you abreast of everything that's going on.
(Editor's note: both Francesca and Linda have contributed to the Dr Pozzi Page here )
John Debruyne
10/22/2004
My great uncle was Wilfred de Glehn . . . When I was a child I used to sit beside "Uncle Willie" and watch him paint. . . . (go to)
Michael Roller
10/22/2004
I had an interesting e-mail a while ago from someone called Tony Hirtenstein, who is Netty Huxley's great grandson! He had come across my e-mail address on the JSS website.

I am setting out a few excerpts from his e-mail that may be of interest. (go to)
Radu Bogdan
10/22/2004
The painting by Philip de Laszlo, called "Portrait of a Lady." The description underneath seems to indicate that no precise identity was attached to the person in the tableau, and that Christie's evaluated this painting at some £5,000-7,000.

As a Roumanian genealogist I can state [who she is . . .] (go to)
Matt Davies
10/22/2004
Here is another Sargent-related article for you, from The Sunday Telegraph, October 18, 1998. It relates to the exhibit "Sargent at the Tate Gallery" in 1998. As always, it's interesting to see different perspectives on Sargent. . . (go to)
Elise Crowell
10/15/2004
I am a teacher and every year I do a reading lesson on synthesis, and part of the lesson is reflecting on how we have personal reactions to various artists' paintings. I pull up my favorite painter, John Singer Sargent, and show several of his works, including my favorite, Corfu, Lights and Shadows.

Last year when I emailed you with this, my personal favorite, you added it to your gallery page [major paintings].

When I showed it to my class (fifth grade) and they saw my name, they applauded. You made my day! (go to)
Jonathan Silverlight
10/4/2004

I thought you might like to see this picture of John Singer Sargent's tomb, which appeared in my local paper when it got "listed status" which should help get funds for maintenance. (go to)
Michael Reed
October 1 2004
Dear Ms. Wallace,

You definitely owe me a cup of coffee!! I, by chance, found your website devoted to John Singer Sargent last night and was immediately hooked! I was up until 3:30 in the morning completely absorbed. Wonderful job. I, myself, have just launched a website devoted to highlighting the life and work of American sculptor Sally James Farnham (located here) . I tried searching the Web for similar sites and came up with a few to compare and learn from. I only wish I would have stumbled upon yours sooner! It is truly the most comprehensive collection of info on the Web related to Sargent imaginable. You obviously love your subject, as I do mine.

I hope to become a member of your site in the coming month. I appreciate all of the work you have given to the site and I completely understand the term "privately funded"!!

Kudos and the best of luck. Your site will definitely become a regular stop for me from this day forth!

All best and kind regards,
Michael Reed (go to)