Just Blotted
New Since Last Update
6/25/2004

Hills of Galilee, 1906; Palazzo Corner della Ca' Grande, 1907

Stop the Press
5/21/2004
Sotheby's auction of May 19, 2004 brought some big money for Sargent's art. Robert Louis Stevenson and His Wife, one of the more famous of his up for sale realized $8,800,000 (US) at the hammer price with buyer's premium. That would be a cool million-eight more than what was anticipated. Casino developer Steve Wynn and his wife, Elaine, were the buyers and they plan on hanging it in their new casino, Wynn Las Vegas.
There were six works total and all went above estimated price. A personal favorite of mine was "Madame Roger-Jourdain", which went for $2,696,000; an oil from his Venetian Studies called "Venetian Courtyard" got $5,608,000; a watercolor "Drying Sails" brought $321,600; A "mug" of Mrs. Reginald Grenville Eves went for $90,000; and a "mug" of PeterHarrison realized $42,000.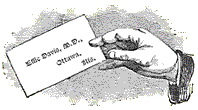 Letters to the Editor

Simone Simonian
6/16/2004
I don't know if you saw any part of the Bill Clinton speech, with regards to his portrait unveiling [on the 12th of June] he said he wanted to thank Simmie Knox, the artist for making him part of history, and more specifically pointed out that his favorite portrait in the white house is of Teddy Roosevelt, painted by JS Sargent, and the next one he loves is of Teddy R. by Lasslo, I thought that was a great acknowledgment. (go to)
Karen Goodchild
6/8/2004
I wonder if anyone knows the contents of Sargent's library--was it ever documented? (go to) I have a hunch about the Carrara trip, but I don't want to share it until I can further verify it. Finally--did Sargent write any poetry? (go to)
Editor's Note - such good questions. In fact so good it made me reorganize my Forum Section (go to)

Buddy Hicks
6//2004
There have probably been 50 paintings of the Spanish Dancer by my fellow students. It is one of my favorite paintings (I have done it twice)! [But what is the actual size? -- anyone?] (go to)
Sarah Wickham
6/8/2004
I'm the archivist at Royal Northern College of Music (Manchester, UK). We have a pencil sketch by Sargent of a former violin student, Lena Kontorovich. It's not an amazing piece of art but...(go to)
Chris Register
6/8/2004
I was recently in Venice, and there is a canal side to the Scuola di San Rocco, and it is quite possible to see exactly where JSS must have been to paint this watercolor. (go to)
Francesca Miller
6/5/2004
Since I live in Los Angeles a small group is planning a trek to the Hammer to gaze upon dear Sam Pozzi's beautiful face. I'd love to bring a wreath but I don't think the people at
the museum would go for it. . . . (go to)
Paul Darby
Dear Natasha, Out of curiosity - why are some of the charcoal drawings called "mugs" and others are not? (go to)
John "Doe"
5/27/2004
" . . .was just looking at the piece on Dr Pozzi. . . . Not only is Sargent learning from his contemporaries as you mentioned with Whistler but he is constantly testing his own limits and growing. (go to)
Paul Darby
Sat, 22 May 2004
Perhaps you remember my interest in
Augustus John's "Princess Bibesco" . . . After 24 years my wife and I finally had a chance to [see a drawing Sargent did of her] (go to) [also] I'm sending an image of another Augustus John oil he did of her in 1919 (go to)
Wendy & Gordon Hawksley
Sunday, April 25, 2004
We were in Broadway yesterday and made a special point of photographing Russell House for you, as we promised many months ago (go to)
Tim Strasser
<Tc ur tS17@aol.com>
May 18, 2004
Hi Natasha, my name is Tim Strasser and I'm a relative of John Singer Sargent's. My mother's maiden name is Sargent and we have the genealogy book of the Sargent Family to prove it (go to). . . .
Ron Webb
Mon, 10 May 2004
"Seeing an exhibit of Sargent's work In LA just set a direction for my path." (go to)
Robert Van Valkenburg
<gra fva nv@earthlink.net>
Saturday, April 17, 2004
Dear Natasha,
Was browsing around some of my bookmarks and came back to the Richard Morris Hunt site. Hunt has been a God of mine ever since I first visited the Breakers in 1960 at the age of 13. I would like to tell you that I would be happy to supply you with a much better picture of the Breakers than the badly back lit one you are now using on the site. I have some really lovely ones taken in the morning light which are much more flattering to this greatest of all houses. Also I am sad to report to you that what you have labeled as Willie K's Fifth Avenue Chateau designed by Hunt is in fact William Henry Vanderbilt's double mansion, a block south built shortly before and designed by John B. Snook. 640 Fifth Ave., the house on the left was remodeled in 1915 by Horace Trumbauer and became the last great Vanderbilt house in NYC, the home of Grace Wilson Vanderbilt, who lived there until about 1945. David Garrard Lowe will be repeating his fine lecture on her at the MMA on May 11th.
Yours Truly,
Robert Van Valkenburg
Tenor/Amateur