Natasha's What's New Index (current)
This Issue
** (out of print)
Spring 2001 **
Fall-Winter 2000-01 **
Summer 2000 **
Spring 2000 **
Winter 99-2000 **
Fall 99 **
summer 99 **
May, 1999 **
April, 1999 **
March, 1999 **
February, 1999 **
January, 1999 **
Nov - Dec, 1998 **

Now Showing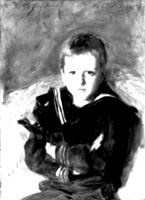 Great Expectations: John Singer Sargent Painting Children


Chrysler Museum of Art, Norfolk, Virginia:
February 25 - May 22, 2005

Portland Art Museum, Portland, Oregon:
June 18 - September 11, 2005

Mr. Sargent RA
End of an Epoch in English Art
The Times, London
4/16/1925
The death of Mr. John S Sargent RA, which we announce with great regret on another page, has closed an epoch in English painting. For all his unfailing desire to learn and his constant freshness of spirit and method, this man of genius was the last supreme figure in a period in the history of English painting which is now past. (Go to)
Yuri Suassuna de Medeiros
2/10/2005
I have a new update regarding Count Robert de Montessquiou (Go to)
Matt Davies
2/8/2005
Thought you might like to see this picture I stumbled across recently. It is from the French magazine L'Illustration, 29 October 1910 -- It's Carolus-Duran painting (Go to)
Randy Bryan Bigham
3/10/2005
I think you've featured Philip Alexius de Laszlo's Sketch of Lady Duff Gordon and her sister Elinor Glyn both beautifully. I am proud to be associated with such an excellent source for great visuals and history. (Go to)
Scott Thomas Buckle
3/10/2005
Yesterday evening I stumbled across a copy of Cyril Bailey's 1948 biography of Hugh Percy Allen. The Sargent drawing is reproduced as a frontispiece (Go to)
Philip Resheph
3/18/2005
Incidentally, I looked up the painting in the background to the portrait of Peter A. B. Widener; it's now in the National Gallery of Art in Washington and called The Satyr and the Peasant, by Johann Liss. (Go to)
Tim Smith
3/18/2005
I am yet another great-grandson of Ruth Sears Bacon. The story that appears on your website is pretty similar to the story I heard as a child. (Go to)
Matt Davies
3/18/2005
I found two de Laszlo articles around the time of his life. The first is in French, but I've made a very rough translation from French to English: "Les Portraits de Philippe A. de László," by Paulin Grange, 1922 (Go to)
The Second is Hungarian, and although I can't translate it for you, it comes with seven images of de Laszlo's paintings. "László Fülöp Elek," by Kézdi-Kovács László 1912 (Go to)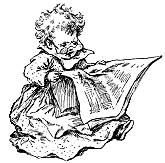 Natasha's Blog
3/18/2005
Some thoughts to the JSS Gallery Members (Go to)
2/10/2005
For all of you with little pink feet (Go to)
2/8/2005
Busy! Busy! Busy! The Co-Maniacs have the voice this month.

Matt Davies
2/8/2005
Some time ago I purchased a book entitled, "Later Years of the Saturday Club: 1870-1920," by M. A. DeWolfe Howe, published by Houghton Mifflin Company in 1927. There are three Sargent drawings reproduced in the book -- one you have -- two I'm sending:

1. James Ford Rhodes (1920), p. 346.

2. Wm. Roscoe Thayer (1920), p. 394.

So you Want to Build a Virtual Gallery
2/4/2005
Making Webpages with PhotoShop by Arthur Saltzman (Go to)
More thoughts by Natasha Wallace (Go to)
Tommaso Esmanech
2/8/2005
We have created some virtual tour 360 degree images - high quality of Venice.

We would be very happy if you would link and utilize our images for your website. They are:
Jim Perry
2/8/2005
I don't see Sargent's unfinished but superb portrait of his artist buddy Julian Alden Weir So I'm attaching a photo (Go to)
Philip Resheph
2/8/2005
Attached are a couple of pics which may interest you. A black and white image of Peter A. B. Widener (Go to) and Walter Richard Sickert's painting of John Singer Sargent's studio at 73 bis, rue Notre-Dame des Champs (Go to)
Bill Angresano
2/8/2005
What a beautiful website, maybe I overlooked mention of one of Sargent's most significant friends AND influences Antonio Mancini. Could you shed some light on that? I will certainly tell you everything I know. (Go to)
Sam Pozzi Corner
Francesca Miller
3/10/2005
I bought this post card -This is Sam Pozzi at the age of 65 when he was the venerable Professor Pozzi (Go to)
3/18/2005
I have to share this with you, Sam the old white haired lion at 73 in his military uniform right before he was murdered. (Go to)

4/4/2005
Here is a letter I have to share. This is from Marcel Proust to Madame Straus on the death of Pozzi (Go to)

Natasha Wallace
3/10/2005
A New look at the Carrara paintings (Go to)
Susan Higley
3/18/2005
Here's a copy of a Philip Alexius de Laszlo print I have (Go to)