Natasha's What's New Index (current)
This Issue
** (out of print)
Spring 2001 **
Fall-Winter 2000-01 **
Summer 2000 **
Spring 2000 **
Winter 99-2000 **
Fall 99 **
summer 99 **
May, 1999 **
April, 1999 **
March, 1999 **
February, 1999 **
January, 1999 **
Nov - Dec, 1998 **

Now Showing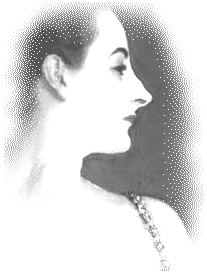 Americans in Paris 1860 - 1900



National Gallery, London
22 February to 21 May 2006.

Boston Museum of Art
Opens Monday, June 19, 2006 – undetermined close date

Metropolitan Museum of Art, New York
October 17, 2006–January 28, 2007

Paris was the centre of the art world in the 19th century, and a magnet for American art students and artists, eager to experience the cosmopolitan delights of the city and to steep themselves in its artistic atmosphere.

For the first time in Britain, this exhibition looks at why American artists were drawn to Paris, what they produced there, and how their art changed.

The exhibition includes well-known artists - James McNeill Whistler, John Singer Sargent, Mary Cassatt - and others who will largely be unknown to audiences here, including Cecilia Beaux, Elizabeth Nourse and Theodore Robinson.

Highlights include Whistler's 'White Girl' from the National Gallery of Art, Washington DC, Sargent's astonishing painting of the daughters of Edward Darley Boit, from the Museum of Fine Arts, Boston, and his notorious 'Madame X' from the Metropolitan Museum of Art, New York.

'Americans in Paris 1860 - 1900' is organised by the National Gallery, London and the Museum of Fine Arts, Boston, in association with The Metropolitan Museum of Art, New York. (Go to)


Make sure you see Special Features (Go to)


Off the Pedestal: New Women in the Art of Homer, Chase and Sargent
3/20/2006


This is the first exhibition to explore why images of women portrayed as intelligent, radical and controversial when they first appeared in the second half of the 19th century. Make sure you exlore the verious web-pages: The Gilded Cage, Forces of Change, Women Outdoors, Thinking Women, etc etc.


The Newark Museum
March 18 -- June 18, 2006
(Go to)





Sarah Bernhardt: The Art of High Drama


The Jewish Museum, New York
December 02, 2005 - April 02, 2006 (Go to)

An aptly titled exhibition for a remarkable woman. See Srah Bernhardt at the JSS Gallery (Go to)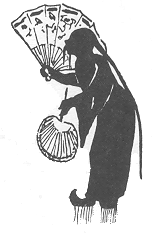 Sargent Record

George Sargent

3/16/2006
I have a book on Sargents passed down to me from my father who had it passed down from my grandfather.
There are 330 Pages in the book that means that there will eventually be something like 660 scans (
Go to
)

Uwe Rasch
3/16/2006
I wrote to you a few weeks ago with regard to the Henry Tonks drawing "The unknown God". Your text claims that Roger Fry is holding up a dead cat. Is this your own description or did you find this somwhere else. (
Go to
)
Vincent Lebel
3/16/2006
I am the grand-grand son of Edmond Lebel (1834-1908), a french painter friend of Carolus-Duran during their stay in Rome (1860-1863) at the famous Villa Medicis. The portrait [you have] called: "Tete the bearded man 1862" is actually a portrait of Edmond Lebel (
Go to
)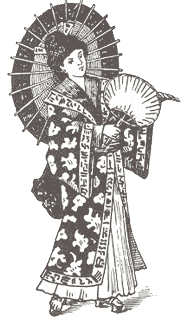 Natasha the Ex-Seamstress
3/16/2006
I have been on the Internet now for over Seven years – almost seven and a half to be exact, and I am touched by the attention I have received. As the gallery continues to flourish with people using it – reading it – enjoying it – studying it – referencing it. It has become, many have said, internationally known as The Standard.

<Natasha slowly shakes head>

But one does not manage to achieve this without forming some opinions about the nature of the Internet in general. Opinions by which things should surely change. I suppose, given the position you readers have given me (a kind of "Lady High Editor of everything Sargent" -- shall we say) that not only am I entitled, but some might even say obligated, to express some of these considered opinions as to what should be done from this point forward.

Ladies and Gentlemen, I am touched by this reception and responsibility thrust upon me. As I am called upon to act professionally, across the Internet, I am happy to think that there will be no difficulty in finding plenty of people whose LOSS will be a distinct GAIN to the digital community at large.


<music starts from nowhere, and Natasha breaks into song>


As some day it may happen that a victim must be found,/
I've got a little list --I've got a little list/
Of Internet offenders who might well be underground,/
And who NEVER would be missed --who NEVER would be missed!/
There is the professional spammers who clog all our In-box--/
And everyone at Microsoft who fight our dear
Firefox

-
-/
All sites that pretend to give us content in order to advertise--/
All persons who load their pages with Flash in hope to mesmerize--/
And those very long, stupidly-complex, computer generated URLs/
They'd none of 'em be missed --they'd none of 'em be missed!/
<Chorus of Fifteen Men>

She's got 'em on the list -- she's got 'em on the list;/
And they'll none of 'em be missed --they'll none of 'em be missed./

<Natasha>

There's the people who sell art on Ebay, and the others of their race,/
And the so-called art aficionados, I've got them on the list!/
And the people who read news-feeds and puff it in your face,/
They never would be missed, they never would be missed!/
Then the idiot who praises, with enthusiastic tone,/
All centuries but this, and every region but their own;/
And that lady from the provinces, who sometimes dresses like an guy,/
And who isn't much of an intellectual, but would "rather like to try";/
And that singular anomaly, the lady bloggerist--/
I don't think she'd be missed. I'm sure she'd not be missed!/

<Chorus of Fifteen Men>

Natasha's got her on the list --Tasha's got her on the list;/
And I don't think she'll be missed -- I'm sure/
She'll not be missed!/

<Natasha>

And that web designer whose sloppy code is rather rife--/
Which can't conform to any standards although try as they might--/
And those editor's that never learned to spell--/
Whose lines clang and clunk like a cowbell --/
Not to worry, they're definitely on the list!/
All artists, historians, and poets in private life --/
People who paint in watercolors and post them on a site/
They'd none of 'em be missed -- they'd none of 'em be missed./
And those scads of common folk who are apt at self expression –-/
Where, dear Lord, did they come from?/
Such as What-d'ye-call-him -- Thing'em-bob, and likewise --oh Never-mind,/
I'm sure you get the gist/
The task of filling up the blanks I'd rather leave to you./
Our cultural institutions should be run by just a few./
The Internet needs to be a properly ordered place--/
They'd none of 'em be missed --they'd none of 'em be missed!/


Apologies to Gilbert and Sullivan and "The Mikado" (Go to)" -- Little List (Go to)