Philip Alexius de Laszlo's Margot Asquith
(Frontpage) (Thumbnail Index) (more on Philip Alexius de Laszlo)


Margot Asquith
Philip Alexius de Laszlo -- British painter (1869-1937)
1909
Owner?
Oil
Size?
Jpg: Friend of the JSS Gallery
John Singer Sargent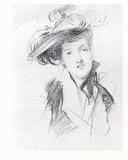 Emma (Margot), Countess of Oxford and Asquith
1897
National Portrait Gallery, London
Chalk

Notes
This painting appeared in Adrian Bury's Oil Painting of To-Day (Special Spring Number of The Studio), London: The Studio, Ltd., 1938, the year after de Laszlo's death.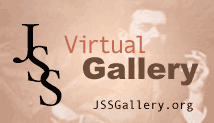 By: Natasha Wallace
Copyright 1998-2003 all rights reserved
Created 8/13/2002
Updated 808/21/2003