Elinor M. Barnard's Elizabeth Asquith Bibesco
(Frontpage) (more on Elinor M. Barnard) (Thumbnail Index) (What's New)


Elizabeth Asquith Bibesco
Elinor M. Barnard - English watercolorist
1907
Private collection
Watercolor
Size?
signed and dated
jpg: local
She would be about 10 years old at the time of this painting.

Augustus John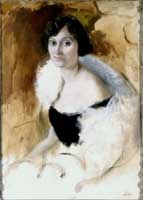 Elizabeth Asquith
1919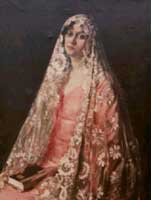 Princess Antoine Bibesco
(Elizabeth Bibesco, nee Asquith)
1924

John Singer Sargent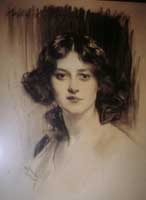 Elizabeth Asquith
1914

Notes
Special thanks to Joan Powell Jackson, of San Antonio, Texas. but originally from New Orleans, for being a friend of the JSS Gallery, and for sending the photo of this painting.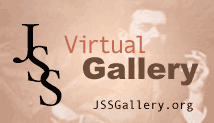 By: Natasha Wallace
Copyright 1998-2004 all rights reserved
Created 8/12/2004
Updated 08/12/2004